Whether you're dealing with fire, smoke, or water damage, choosing the right company to handle catastrophe repair of your San Diego property can make all the difference in the recovery process.
However, with so many options available on the market, how can you be 100% certain that the choice you make is the right one? Here are ten valuable tips to help you select the ideal restoration service.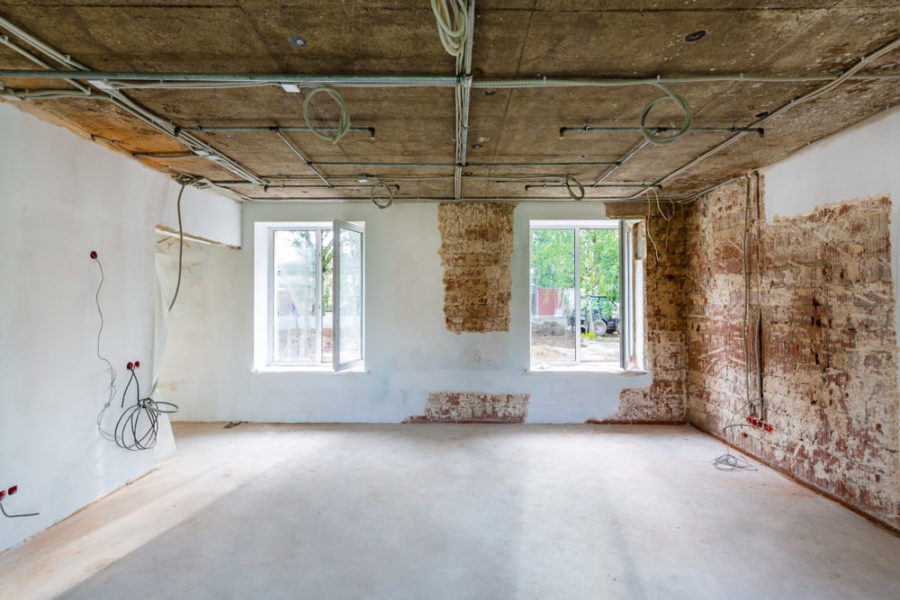 How do I find a reputable restoration service?
After a disaster, you want the best contractor you can find to take care of you home.
To ensure that your restoration project is handled professionally, efficiently, and with the utmost care, you must be absolutely certain that you're hiring a reputable contractor with high morale and quality standards.
Seek Recommendations from Trusted Sources
Start your search by reaching out to friends, family, and colleagues who have previously dealt with similar situations. Their firsthand experiences can offer valuable insights and recommendations that you can trust.
Verify Licenses and Certifications
When hiring a restoration service, ensure they possess the necessary licenses and certifications. These credentials indicate that the company meets industry standards and has the expertise to handle restoration projects effectively. Look for certifications such as the Institute of Inspection, Cleaning, and Restoration Certification (IICRC) to guarantee the contractor's professionalism and competence.
Evaluate Experience and Expertise
Experience is a vital factor in selecting any type of service. Therefore, you want to look for companies with a proven track record in handling fire, smoke, and water damage. A contractor with extensive experience will have the necessary knowledge and skills to navigate complex restoration processes, ensuring a successful outcome.
Assess Response Time and Availability
When dealing with catastrophes like fire or water damage, swift action is crucial. For this reason, you should inquire about the contractor's response time and availability, particularly for 24/7 emergency services. A prompt response can prevent further damage and minimize the impact on your property.
Review Insurance Coverage
Before finalizing your contract with a restoration service, be sure to verify if they are properly insured. Accidents can happen during the restoration process, and you want to ensure that any potential damages or injuries are covered by their insurance, protecting you from unnecessary liability.
Request a Detailed Written Estimate
Obtain a written estimate from multiple companies, preferably after an on-site evaluation. The estimate should include a breakdown of the costs, including labor, materials, and any additional fees. This will help you compare different quotes and make an informed financial decision.
Check for Modern Equipment and Techniques
Restoration technology has evolved significantly over the decades and especially in the past several years. Ensure that the restorators you choose employ the latest tools and methodologies, as advanced solutions can expedite the process and yield much better results.
Inquire about References and Past Projects
Ask the company for references from previous clients and request to see examples of their past projects. This will allow you to gauge the quality of their workmanship, evaluate their ability to handle similar undertakings, and avoid any obvious red flags.
Read Customer Reviews and Testimonials
Online reviews and testimonials can provide valuable insights into the reputation and reliability of any service. However, be sure to check multiple sources to get a comprehensive understanding of the experiences shared by previous clients and pay attention to any recurring praise or concerns mentioned in the reviews.
Evaluate Customer Service and Communication
During the restoration process, clear and effective communication is paramount. Evaluate the contractor's customer service approach and how well they communicate with you from the initial contact. A responsive and attentive team can help address your concerns and ensure a smooth and transparent restoration experience.
Which company is the leader in catastrophe repair in the San Diego area & near me?
If you're in need of a trusted and experienced restoration service to handle fire, smoke, or water damage, look no further than IAS Builders. Our experts employ the latest tools and methodologies, complemented by extensive training to restore your property to its former glory. Whether you're near Tecolote Canyon Natural Park or anywhere in the San Diego area, you can count on us for swift response and comprehensive approach. Contact us today and let us restore your property and peace of mind!
Social Share